Join us in congratulating Michael on receiving his Certified Plan Fiduciary Advisor (CPFA) designation.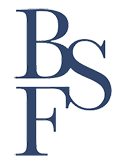 Your Retirement Headquarters
For most people, it's the biggest financial decision they will ever make.
Thinking about retirement – specifically, your retirement – often leads to questions like:
Do I have enough saved to retire comfortably?
How do I maintain an income in retirement?
How does my Social Security affect my retirement lifestyle?
We've been answering questions like these for nearly 40 years. At Broad Street Financial, we focus on planning for your every retirement need with the goal of providing a safe, sustainable, and comfortable retirement that you can enjoy without having to worry about your finances.
Our philosophy on retirement planning involves three key concepts Financial planning is focused on the development of your current and future goals. With our state of the art software, periodic reviews, and ongoing coaching, we help you set realistic expectations and prepare a path for you to achieve those goals. Wealth management involves selecting and managing the right investment mix for your needs. Using our dynamic risk management approach, our model portfolios are constantly evaluated and adjusted to help you achieve growth in both bull and bear market conditions. Employer-sponsored retirement plans are a major savings resources for millions of Americans. We help business owners and companies craft a competitive retirement plan, and work one-on-one with plan participants to select investments and help set them on the path to retirement success.
You've worked hard to retire.
Allow us to make your money work hard for you.
Start your retirement journey with our complimentary Riskalyze tool – find your unique Risk Number today!